After combing your hair every day, when you look at the comb, your chest often trembles, right? There are many people who are suffering from hair fall who are unable to reduce hair fall even after trying many things. That's why it is not allowed to sit. Know some natural ways to reduce hair loss.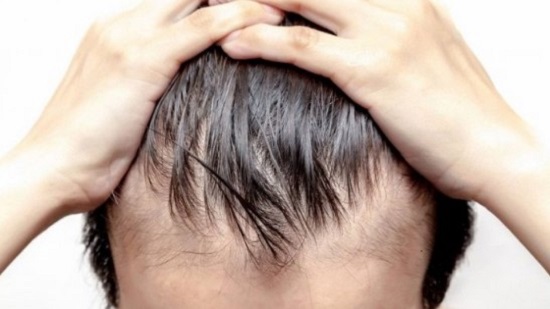 Hot Oil Massage:
Any oil rich in Vitamin E (Coconut, Almond, Mustard oil etc.) and massaged on the head with a light heat can get rid of hair loss problem. To get the full benefit of this massage, before going to bed at night, massage your head with oil and lie down. Get up in the morning and wash it well with shampoo.
Onion juice:
Onion contains high quality sulphur, which increases blood circulation to the hair follicles. It also carries antibacterial properties, which destroy germs and parasites. Grind a few onions or blend them in a blender to extract the juice. Apply this juice on the scalp and leave it for half an hour and wash it off.
Potato juice:
Potatoes contain Vitamin B6, Vitamin C, Manganese, Phosphorus, Copper and Niacin which fills the deficiency of vitamins and minerals required for hair. As a result, hair becomes dry and brittle. Mash some clean potatoes and use the juice directly on the scalp. Leave it for 30 minutes to an hour and wash it off with plenty of water.
Coconut milk:
Fats and proteins rebuild hair, and help prevent thinning and hair fall. Coconut milk is rich in fat and protein. Apply coconut milk on the scalp or scalp and leave it for 30 minutes to 1 hour. Then wash well with shampoo.
Neem:
Neem is very useful for removing dandruff due to its antibacterial properties. It keeps the blood flow under the scalp normal and nourishes the hair roots. As a result, the scalp is healthy and the hair grows longer. Take a pot of water and boil some neem leaves in it. When the water boils to half, put the pot down and wait for the mixture to cool down. Wash your head with this mixture when it cools down.
Amalki:
Amalki strengthens and strengthens hair due to its rich vitamin C content. Vitamin C helps in making collagen which helps in hair growth. It also helps in the absorption of iron which keeps the hair strong and strong and helps prevent hair fall. Heat some dry amlaki in coconut oil. When the color of the oil turns dark, cool the oil and massage it on the head. Wash off with shampoo after 20 minutes.
Stay healthy, love yourself and family. Comment below how you feel about our writing and if you have any questions. Please share the post to reach your friends. Thank you very much for reading the entire post.