Asthma is a complex disease. Still, it is possible to be well even with this disease. For that, it is necessary to live according to the rules. If you live according to the rules, you can stay free from diseases like asthma.
Around 100 million people around the world are suffering from asthma. More than 90% of them do not receive advanced treatment and many patients die every year due to lack of advanced treatment. 80% of these deaths can be prevented if asthma control is taught through modern medical care and physician supervision.
Today we will discuss the modern treatment of asthma. Hope you read today's article carefully. Let us first answer some questions-
What is Asthma?
Asthma is actually a disease of the airways. If the airways become hypersensitive (hypersensitive) for any reason and are irritated by various stimuli, the airways become obstructed, resulting in difficulty breathing or exhalation.
What are the symptoms of asthma?
The main symptoms or signs of asthma are: tightness in the chest, difficulty in breathing, shortness of breath i.e. not being able to take full breaths, frequent coughing, chest tightness or suffocation, waking up at night, most of the time there is a runny nose, itchy nose and unbearable sneezing
But the main symptom is
* Frequent cough
* Rumbling in the chest
* Feeling of pressure in the chest
* Waking up repeatedly at night
What is the cause of asthma?
Some are more prone to genetic and environmental allergies. Allergic asthma is caused by dust particles, insects, flower or grass pollen particles, bird feathers, animal fur, fungi, certain foods, certain drugs, various chemicals, etc.
Who can have asthma?
Men and women of any age, children and teenagers can suffer from asthma. People who have blood relatives with asthma have a higher risk of developing the disease. If a grandparent has the disease (even if the parents don't), grandchildren or their children may develop the disease. The risk of developing asthma from the mother's side is higher than from the father's side. On the other hand, the main cause of asthma is allergy.
Asthma patients
Try to stay away from things that trigger an asthma attack. If it is too much, use salbutamol inhaler every 5 minutes if necessary. Try to stay calm, try to breathe normally, wait for normalization.
When is it important to seek medical help for asthma patients?
If you do not feel better or normal in the above mentioned ways then you should go to the doctor for urgent help. Get help quickly if you see any of the following asthma warning signs.
* If your quick-relief medicine (inhaler) doesn't work for long or doesn't help at all.
* If breathing becomes fast and loud.
* If it is very difficult to speak.
* Lips or fingernails tend to be blue or grey.
* The skin around the ribs and under the chest is pulled inwards during breathing.
* Sudden pulse or pulse rate is very fast and it is difficult to walk.
Keep things that trigger asthma attacks away from home. For this reason, it is necessary to check the allergens of asthmatic patients to know from which substances they are allergic. Many people with asthma are allergic to animal dander, so keep these animals out of the house as much as possible.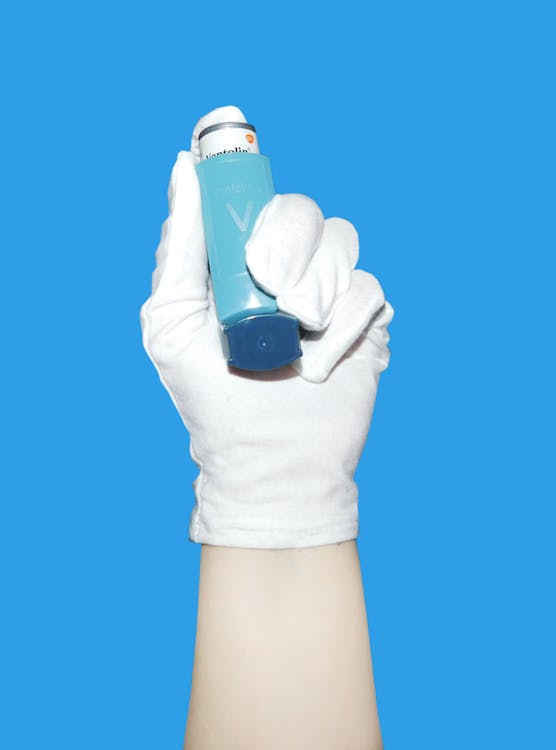 Vaccines in the modern treatment of asthma
There are various types of asthma medicines in the market. The patient can stay healthy by using medicines as per doctor's advice.
Allergy vaccine or immunotherapy: The easiest way to get rid of asthma or asthma is to avoid the allergy that causes breathing problems as much as possible. Therefore, asthma patients need to do an allergy test first to know what type of allergy is causing their breathing problems.
Currently, allergy vaccine or immunotherapy: The easiest way to get rid of asthma or asthma is to avoid as much as possible the allergy that the patient is suffering from. Therefore, asthma patients need to do an allergy test first to know what type of allergy is causing their breathing problems. Currently, along with medicine, vaccine is one of the modern treatment methods for asthma patients to stay healthy.
The main purpose of the allergy vaccine is to apply the allergen in small doses, so that the patient does not suffer from respiratory problems or asthma with that allergen.
In most countries of the world, especially developed countries, this method of treatment is given. American Academy of Allergy Asthma and Immunology, European Academy of Allergology and Clinical Immunology, Japanese Society of Allergology, European Society of Pediatrics Allergy and Clinical Immunology, National Institute of Allergy and Infectious Diseases, International Association of Allergology and Clinical Immunology Allergens or develop and use guidelines for the use of prophylactic allergens or vaccines or immunotherapy against allergens.
Currently, the World Health Organization also expressed the opinion that this vaccine is very effective in the case of allergic asthma. The treatment of this vaccine method is called one of the treatments for allergic asthma. This is the only treatment for long-term health of asthma patients.
Earlier, it was thought that once asthma is cured, it never goes away. But now the medical system has improved considerably. Allergic asthma can be completely cured if caught early. If neglected and the disease continues for a long time, it becomes difficult to cure. So it is important to get treatment as soon as possible. At present, advanced treatment including vaccine for allergic asthma is being done in our country.
Home Remedies for Asthma
In the beginning of the post, I said that if you live according to the rules, you can stay free from diseases like asthma or asthma, so let's see what those rules are.
Asthma patients should follow the rules
Asthma patients should be made of bed with plain linen cloth without dula or bali kana. The floor of the house should be cleaned twice a day. Patient bed sheets should be washed daily or dried in the sun. Objects that generate dust should be removed from the room. Avoid moving objects from which dust is blown.
How to decorate the room of an asthmatic patient
Remove the carpet from the room and remove the carpet from the room. Because carpet collects a lot of dust. Also remove soft chair cushions and extra pillows from the room as they also collect dust. Use a special dustproof cover on the mattress and pillow or at least a thin Rexin cover.
Avoid inhaling any strong odors like spices, mosquito sprays, perfumes.
Dust, smoke, cold or fog should not be applied to the body. Use a filter mask to protect yourself from street dust, old house dust, car fumes. Those who ride bikes or non-AC vehicles must wear masks.
Avoid smoking to prevent asthma
Cigarette smoke can seriously aggravate asthma. Smoking is one of the main causes not only of asthma but also of many lung and respiratory diseases. Cigarette smoke first causes bronchitis, then chronic bronchitis. No smoking in rooms where asthmatics stay. Asthma patients should never smoke on their own. Because other people's smoke also increases the suffering of asthma patients.
Keep windows open for clean and fresh air. You can keep the windows open to prevent suffocation even if there is a strong smell from cooking in the house. If cooking with wood or kerosene, windows should be kept open to allow smoke to escape. When outside there is a lot of car smoke, factory pollution, dust or pollen from flowers and plants, keep the windows closed.
Exercise to prevent asthma
Regular light exercise is very important. But one thing should not be forgotten so that the tension of asthma is not caused by too much exercise. Walking, swimming, cycling are good exercises for asthma patients. Do not lean forward while walking. Try to walk 2 to 3 km daily in the open air on level ground with your head straight.
Along with deep breathing asanas like pranayama – for example, inhale slowly as long as possible, then hold the breath as long as possible and then exhale slowly. Children should be closely monitored for any difficulty or shortness of breath during exercise and sports. You can use medicine before playing on the field.
Be stress-free: Fear, anxiety, worry or grief for any reason can also trigger asthma. So the mind should be kept free from tension, the body should be relaxed.
Certain tasks should be performed in the absence of the asthmatic such as cleaning, vacuuming or sweeping, spraying for insect repellents, cooking with strong odors, ventilating before the patient returns home.
Water to prevent asthma
Patients should drink plenty of water during asthma treatment. Because asthma medicine does not work if the body is deficient in water. In addition, due to lack of water, phlegm accumulation cannot come out easily, as a result of which breathing difficulties increase.
Eating and drinking: Eating on a full stomach at night can aggravate asthma. So don't eat full stomach at night. In order to prevent asthma, eat regularly, do not rush unnecessarily, it is recommended to eat lightly cooked home-cooked food instead of jhal masala food. Food should not be eaten immediately after taking it out of the refrigerator. Eat only when the food comes to room temperature, cold drinks or cold water should not be consumed even in extreme heat.
Asthmatic room temperature
It is better to keep the house warm in winter. If there is an air conditioner in the house, many times dust and dirt can get rid of it. But that's why you should not go out of the air-conditioned room repeatedly. It is also important to ensure that the air from the air conditioning device does not come directly to the body.
Use the medicine as advised by the doctor. Many times the doctor prescribes an inhaler but the patient or the patient's parents are in a dilemma whether to use it or not. I think if you use it once it will last a lifetime. Especially when it is given to children under one year of age. Remember that inhalers are now used everywhere in the developed world. It requires less amount of medicine and works faster. It is not true that once you use an inhaler you have to do it for life.
Moreover, in the treatment of patients according to the type of allergy, the vaccine should be given according to the doctor's advice and it should be given correctly. Many suffer from vaccine ambivalence. It is a part of modern medicine. There is no substitute for vaccines to stay healthy for a long time.
our talk
It used to be thought that once asthma was diagnosed, it could never be cured. But now the medical system has improved considerably. Allergic asthma can be completely cured if caught early. If neglected and the disease continues for a long time, it becomes very difficult to cure. At present, advanced treatment including allergic asthma vaccine is being done in our country. So start treatment as soon as possible with doctor's advice. Stay healthy, stay well. If you like the post, spread it on social media.
Why is asthma or asthma?
Asthma is caused by genetic and environmental factors. Environmental factors are house dust, street dust, bed bugs, carpet dust, old furniture dust, air pollution, allergies, tobacco smoke and chemical irritants are considered as the main causes of asthma. There is a common perception in society that asthma is contagious and contagious. But actually it is not a contagious disease.
Why is asthma?
Asthma has genetic and environmental causes. People of all ages are affected by this disease, but usually children are more affected by this disease.
What is asthma?
Asthma is a respiratory disease. It is actually a respiratory disease. Asthma is usually caused by shortness of breath. Asthma is an unbearable and painful disease of the human body. And this breathing problem is caused by various allergens that cause allergies.
What is the problem with shortness of breath?
There are several medical and non-medical reasons behind shortness of breath. This can occur at altitude or when the air quality is at dangerous levels or the temperature is too high and can cause shortness of breath even after heavy exercise.
There are several medical conditions that cause a person to have shortness of breath. Problems like allergies, asthma, heart problems, lung diseases, pneumonia, obesity, tuberculosis also cause shortness of breath.